Business Development Service Solutions
Your mission is our duty
Let's talk
Comprehensive Services
We work with you to create marketing and business development strategies tailored precisely to your industry of operation and directly linking you with your targeted market.
Funding Support
Fundraising Support
Pitch Deck Creation
Video Production
Investor Research
With a proven track record, we work with ambitious B2B and B2C businesses across all industries, assisting you to communicate with potential investors and present your company in the best light possible. With our adaptable and comprehensive services, there has never been a better time to contact us to begin your fundraising journey!
Consult with us
Business Growth
Lead Generation
Full Cycle Sales Support
Best Practices & Training
Investment Support
We help you in building a top-tier business development operation precisely tailored to your industry of operation and directly linking you with your targeted market. Our aim is to generate direct commercial gains and to turn your product into a profitable and sustainable business. A dedicated and highly efficient sales support team will be integrated into your CRM & Sales Teams in order to implement the custom strategy and achieve the set goals for your business.
Consult with us
Market Intelligence
Market Research & Analysis
Prospect Intelligence
Go to Market Strategy
Tech-Literacy Evaluation
Our dedicated market & data analytics team will create a 3 page data results report which offers recommendations focussed on business sales and marketing strategies. Market research & analysis is integral to delivering a successful business plan and essential to achieve sustainable growth. Based on the market evaluation we build a tailored marketing strategy, which will enable you to achieve competitive advantage by delivering the identified USPs for your target audience.
Consult with us
Modernisation
Processes Assessment & Restructuring
Tech Evaluation & Procurement
(Re)Branding
Mission & Story
Practice Modernisation is a technology implementation advisory service with the aim of supporting your business by helping it adapt to the changes brought by the 4th industrial revolution. In order to successfully improve operational efficiency and profitability, SME professional services companies of the future need to work smarter, not harder by using the right technology. We help you in reinventing your brand, building a modern looking and efficient website, reshaping your operations and more.
Consult with us
Bespoke Events
Event Production & Management
Virtual Seminars & Conferences
Hackathons
Demo Days & Workshops
Having organised 30 bespoke events over the last 12 months at Cosmonauts, we are experts at organising conferences, user events, launch events, breakfast briefings & private evening dinners for industry leading as well as up and coming brands. We specialise in organising commercially focused events of all sizes with the purpose of generating leads via hand picking your audience to best satisfy your needs. Our services include fully managed event production starting from initiation until dissemination, creation of attendee feedback reports as well as delivering marketing strategies.
Consult with us
Here's who we work with...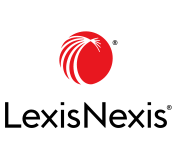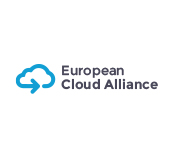 Methodology
Innovation, creativity and entrepreneurial thinking are our key driving factors - we really care about your business and are here to help you succeed.
We involve ourselves in your business as if it is our own, because here at Cosmonauts your mission is our duty.
We start by establishing an effective sales strategy, while actively promoting and directly selling your product or service.
Our market intelligence, data support and business development teams work hand in hand enabling us to perfectly understand your business requirements.
We are flexible in our approach providing your business with a coherent implementation service either from our London office or on-site at client's location.
What people say…
Guy Stern
Being a client of Cosmonauts gives us access to a broader ecosystem within the legal profession and the results have been nothing short of incredible.
Peter Richards
Cosmonauts contributed to our UK market entry by consistently hitting monthly new meeting targets and organising our quarterly thought leadership events.
Nick Watson
I am very happy I chose Cosmonauts as my sales and marketing partners, they have allowed me to spend more time developing my businesses products. I can't thank Timo and the team enough for their support.