September 17, 2021 9:15 am
The SpaceTech industry has been buzzing ever since the commercialisation of space tech and possibility of commercial space travel! With so much happening in the realm of SpaceTech, Cosmonauts is here to help highlight some key SpaceTech news you should be keeping up with, through our Top 3 SpaceTech News Stories!


If you would like to have a fully immersive experience of discovering SpaceTech trends, and meeting SpaceTech experts and key thought leaders, we encourage you to check out our SPACEtalks 2.0 event! This one of a kind commercially focused, aerospace conference is designed for all those within the aerospace industry from aerospace experts to government advisors.



NASA's Perseverance Just Collected It's First Mars Sample



In February 2021, the heavily broadcasted landing of NASA's Perseverance rover became one of the most talked about space events of the year! As of September 8th, Perseverance has just successfully collected its first Mars sample of a Martian rock's core, marking a historical moment in space exploration. The sample will bring scientists closer to answering the question of if life ever existed on Mars and the evolution of the red planet! Meanwhile the rover will continue to analyse the planet's climate and geology, to further understand ancient life possibilities, alongside its sample collection duties.


Read NASA's press release on the historical space moment.




Europe Vs. US: Can Arianespace compete with SpaceX?



Since the introduction of Elon Musk's SpaceX, the European Arianespace has been diminishing in popularity compared to its previous 40% share in the $7.5 billion market of the commercial satellite launches in the past 5 years. Last year Arianespace introduced new technology capable of launching smaller satellites, thus attracting the segment of startups. However SpaceX's reusable rocket technology, coupled with Elon Musk's fame has helped the company already secure $3.3 billion in future contracts (with Arianespace securing $7 million less). With Jeff Bezos' Blue Origins also turning heads, the US continues to race ahead of Europe in the space tech race.

Read a full analysis here of the space race between the US and Europe.



Inspiration4, The First All-Civilian Mission Orbit, Launched On Sep 15th!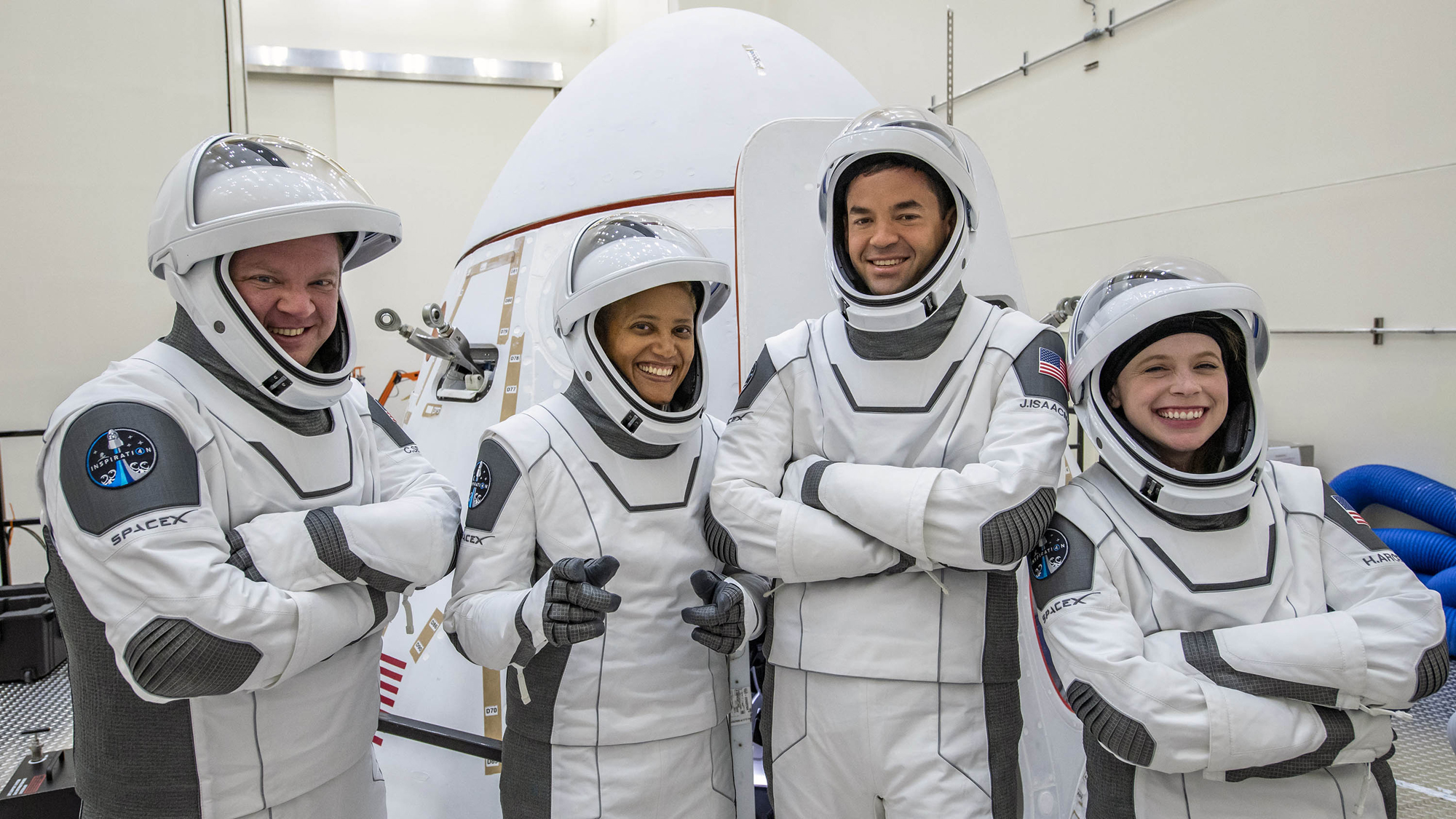 A privately chartered SpaceX Crew Dragon flight by billionaire Jared Isaacman, launched 4 civilian crew mates on a 3 day journey around Earth on Sep 15th and touched back down on Sep 18th. The flight is the first crewed space mission with no official astronauts onboard, and will instead fly the billionaire entrepreneur, a geoscientist (Sian Proctor), a physician assistant (Hayley Arcenaux), and a data engineer (Chris Sembroski). Liftoff safely took place at NASA's Kennedy Space Center in Florida and they splash landed in the Atlantic Ocean after their 3 day historic journey. The flight aims to raise funds for St. Jude Children's Research Hospital while further proving the accessibility of space flight to humankind.

Read more about Inspiration4's mission launch.


SPACEtalks 2.0: London's SpaceTech Event

If you would like to learn more about trending space tech topics or how you can get involved with aerospace experts and organisations, check out SPACEtalks 2.0! With speakers from the UK Ministry of Defence, UK Space Agency, NASA, United States Air Force and many more, you will be meeting and hearing from top aerospace policymakers and experts!
Bringing together the brightest minds in the industry, government experts and industry professionals, SPACEtalks expects to hold powerful presentations and discussions regarding space tech and the future of the industry.
Designed for aerospace related industry professionals, decision makers at aerospace commercial organisations, start-ups, governmental agencies and academia, Space Talks is a one-of-a-kind space tech event with thought-provoking discussions about space R&I and current trends, whilst providing the opportunity to network in-person in this cutting-edge industry and to learn all about the future of the space sector.
Space Talks will be taking place at the stunning Studio Spaces venue, near the Tower of London as part of Cosmonauts Tech Week 2021.


Read our other blogs to find out more about SPACEtalks 2.0!